Four Arm Biaxial Machine Manufacturer, Four Arm Rotomolding Machine
The Four Arm Bi-axial Rotomolding Machines was developed for rapid and mass production. These machines have an additional station for cooling. They are fuel-efficient, high in productivity, require minimum maintenance, and offer economical production. They are the workhorses of the Rotational Moulding industry. Four arm rotomolding machine are considered rotational molding industries workhorse. Always used for manufacturing various capacities or component at a time. Same as three-arm Heating, cooling and loading cycles function in a synchronized manner to give a combination of productivity and fuel efficiency. Four arm machines do give the same productivity as three-arm but you can mount a variety of moulds at the time on four arms save the time to change the molds.
We at India Roto Plast, add value to these machines by state of art design process. Feedback from our numerous customers helps us to offer better fuel efficiency and productivity. We offer the most economical solutions for producing tanks at a large capacity on our four-arm range of machines.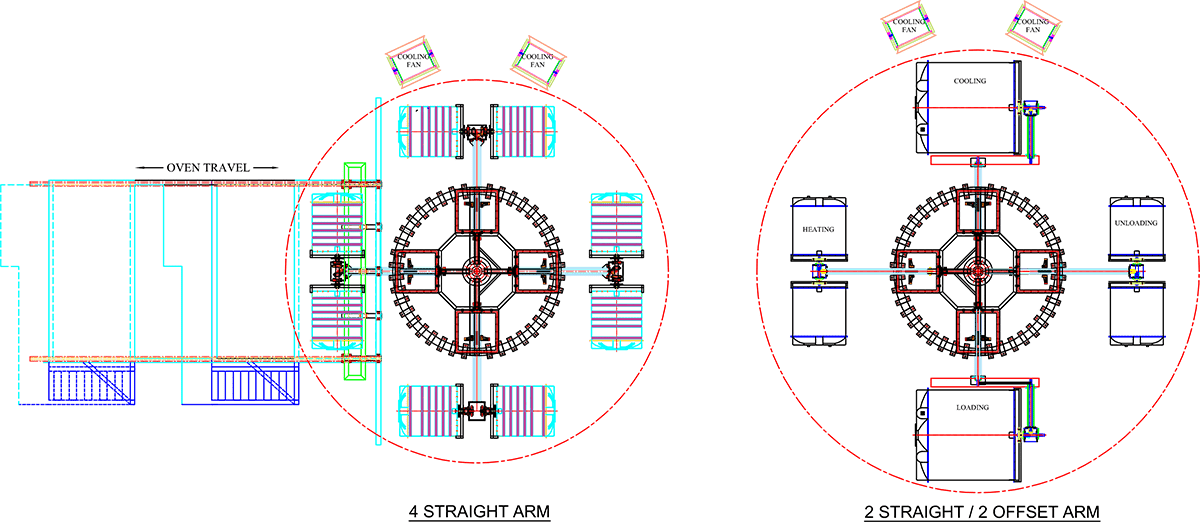 Features of Four Arm Rotomolding Machines
Exporter of Rotomoulding Machine, Exporter of Rotational Molding Machine, Carousel Type Rotomoulding machine manufacturer